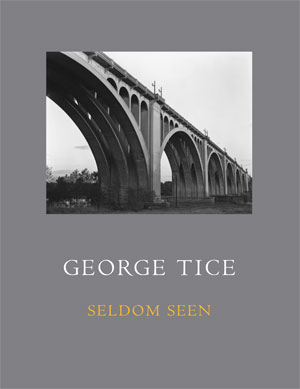 About the book
None of these exquisite photographs have been published in any of Tice's previous books. Four of his major themes are represented in this collection: Paterson, Urban Landscapes, Lincoln and Hometowns. Most of the images were taken with these volumes in mind but he did not select them for publication — until now. Here we see images that were locked away in Tice's files – some for more than forty years — come to life. Two perceptive essays are included "The Time Machine" by Michael More and "Poet of Place" by August Kleinzahler. Times have changed, decades have passed, but Tice's vision remains consistent, understated and masterful.
There is only 1 signed copy available.
THIS HAS BEEN SOLD. THERE ARE NO COPIES CURRENTLY AVAILABLE.