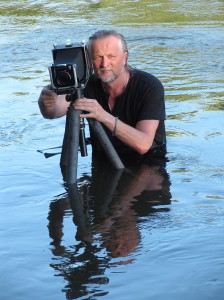 Some photographers believe their strongest work comes from exploring their immediate surroundings. "I think of myself as a regional photographer," Loranc says, "but that does not mean the photography cannot be understood beyond the region. Right now people all over the United States indicate to me that regionalism, born of an informed attachment, has universal appeal."
Loranc shoots most of his pictures within an hour's drive of his home in California but he is also interested in exploring his ancestral roots in Europe. For this reason he makes occasional photographic forays into Poland and Lithuania.
Roman Loranc has published two books on his photography, both of which are available for sale through the Susan Spiritus Gallery. Please visit the bookstore for more information.
"Two Hearted Oak" and "Fractal Dreams"