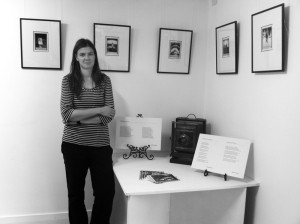 My work is ultimately about emotion. It is about capturing a moment or a memory. I have always been interested in the idea of 'memory' – I think this came through my studies, my reading of so many diaries and journals for my MA in Holocaust Studies. Although my work is very personal, the intention is that it is open enough for others to bring their own stories to it.
My passion for photography started in earnest with the birth of my son. I had always enjoyed the photograph as an object but with his arrival came the need to record our lives. After the birth of my daughter I found that I was photographing as a way of exploring my own childhood memories as well as using it to document our lives. Photography was now becoming a means of expressing myself artistically.
In my photography I have always been drawn to the theme of childhood, whether it has been recreating my own personal memories, making images of my children and recording their childhood or working with children using ancient photographic processes
I work with a variety of photographic mediums, from medium and large format cameras using film, to working with the Victorian Wet Plate Collodion Process. I love to work in a slow and considered way and one in which I collaborate with each child that sits before me.