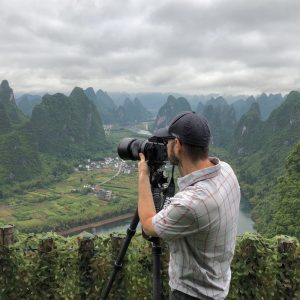 David Burdeny's Masters in Architecture and Interior Design background greatly inform his penchant for simple, exacting photographs, shot on site, of sky, horizon and the marks humankind leaves behind.
Based in Vancouver, Canada, Burdeny has exhibited internationally since 2001. He has won several gold awards in international art photography competitions, including International Photographer of the Year in the Nature category for Canada, revealed at the Lucie Awards Ceremony in New York City, October 2008.
His first book Shorelines sold out in both the limited collector edition and trade publication.