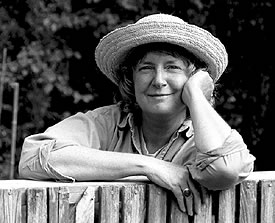 A native Californian, Dar Spain, began her art career as a landscape painter, working with oils, acrylics and watercolors. In 1981, she began taking photographs and making gelatin silver prints to use as references for drawings and paintings. In graduate school she was introduced to handcoloring and for more than twenty years, she has worked in this hybrid medium.
Currently, Spain continues making traditional black and white negatives for gelatin silver prints. She also works extensively with digital imagery, often using negatives as an artistic source. Her photographs are represented in private and corporate collections across the country.
Spain's formal education includes a Bachelor of Arts degree in Political Science from San Francisco State University, a second BA in Art, from California State University, Chico and a Master of Arts in photography from Humboldt State University.