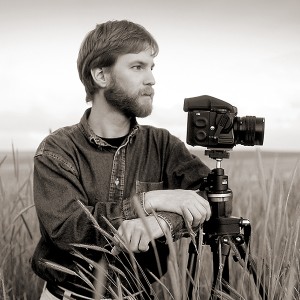 Adrian was given a Nikkormat 35mm for his 16th birthday and began hand developing his own film at 17 in the family's darkroom. Today, his work can be found in both private and professional collections. A passion for photography, instilled in him from an early age by his parents, both amateur black and white photographers who printed their own work, led him to take college courses in large format photography and advanced printing. A scholarship soon followed which allowed him to continue his dedicated coursework.
A series of apprenticeships, most notably as a Staff Photographer at the world famous Ansel Adams Gallery in Yosemite, CA, enabled him to further explore the craft of landscape photography and printing techniques. Throughout the 1990s, Adrian experimented with different film formats and printing techniques mainly shooting 4×5 negative films. It was during his tenure at the Ansel Adam's gallery that he was introduced to newly developed methods of printing and shooting digitally.
From 2000 to 2006 he shot medium format with transparency films and scanned his films for digital chromogenic printing. In 2007, he began shooting exclusively with digital cameras in the 35mm format. It was at that time he fell in love with, and adopted the inkjet process for his work. Adrian prints his own work exclusively on Hahnemuhle Torchon watercolor paper, a highly textured print surface that enables him to create the warm vintage look he has become so well known for.