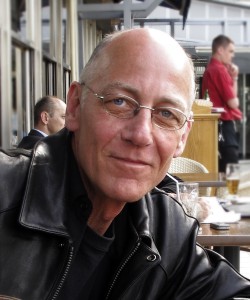 David Zimmerman is an American born artist based in New York City and Taos, New Mexico. For the past two decades Zimmerman's work has focused on endangered landscapes and cultures displaced by environmental, social and political causes. Zimmerman's work has won numerous awards and is exhibited internationally.
Zimmerman is the 2009 recipient of the World Photography Awards L'Iris D'or Prize for his work in the deserts of the southwest United States.
Zimmerman's studio in Taos, New Mexico was built to LEED certified standards for sustainability. His studio is entirely solar powered, uses catchment water and is passive solar heated.
"Both image and meaning coincide in the imagery of photographer David Zimmerman. In his sensuous sharp focus, we become more aware of where we are as humans in the drifting sands of time."
– Bruce Davidson
"… a unique vision of beauty, poetry and power possible in great landscape photography".
-Mary-Ellen Mark
Recent Exhibitions (solo and group)
2012 – Witt de With Center for Contemporary Art. Rotterdam, Netherlands
2012 – Castello di Rivoli Museum of Contemporary Art. Turin, Italy
2012 – Center for Visual Art. Metropolitan State College of Denver
2012 – Sous Les Etoiles Gallery. New York City. December 8 – February 28, 2012
2011 – Center for Fine Art Photography. Ft Collins, CO. November 4 – December 31, 2011
2011 – Hulse Warman Gallery. Taos, New Mexico May 22 – July 7, 2011
2011 – Soho Photo Gallery. New York City. Michael Mazzeo, curator
2011 – Hot Shoe Gallery. London, UK
2011 – Detroit Center for Contemporary Photography. Nancy Barr, curator
2011 – Harwood Museum of Art – New Mexorado
2010 – A. Galerie. Paris, France
2010 – Thessaloniki Cultural Museum. Thessaloniki, Greece
Recent Press:
TIME Lightbox. "Clothing as Artifact: David Zimmerman's Last Refuge". December, 2011
New York Photo Review. "Discarded Landscapes. David Zimmerman's Last Refuge". February, 2012
La Lettre de la Photographie. "David Zimmerman – Last Refuge". February, 2012
Art Daily. "David Zimmerman's Last Refuge". February, 2012
Feature Shoot. "Discarded Garments of People on the Fringes of Society". January, 2012
Camera Obscura Magazine. Paris, France, June, 2011
Fotoritim Magazine. Istanbul, Turkey, April, 2011
Feature Shoot. December, 2010
No Caption Needed. December, 2010
National Public Radio. Feature article – August, 2010